12/04/2019
New LP SmartSide ExpertFinish Trim & Siding
LP Building Solutions has introduced of LP SmartSide ExpertFinish Trim & Siding, a prefinished siding option available in an array of tailored colors.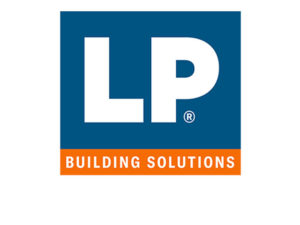 This product addition aligns with LP's mission of providing the industry with building solutions that allow for better builds, increased job site workability and beautiful aesthetics, the Nashville, Tenn.-based manufacturer and building solutions provider said.
"LP SmartSide Trim & Siding is already easier to install. Now, we are making it even easier by offering it in prefinished color options that eliminate the painting phase in the construction process," says Sarah Caperton, LP SmartSide product manager. "We're proud of the advanced durability that LP SmartSide siding products already provide, and we're constantly working to innovate the manufacturing process to improve upon our portfolio. The introduction of LP SmartSide ExpertFinish Trim & Siding is another example of LP's dedication to expanding our product offerings."
To further increase the workability of LP SmartSide ExpertFinish Trim & Siding, it now includes LP's new ExpertFinish Lap to avoid the need for seam caulking, joint molds or pan flashing at butt joints.
The product is available in 16 colors and a variety of SKUs and finishes to complement a multitude of exterior style and design needs.
LP also said the new SmartSide ExpertFinish Trim & Siding provides advanced durability, which can lead to less jobsite waste and easier installation. It comes with a 5-year labor, 15-year finish and 50-year substrate warranty.
LP SmartSide ExpertFinish Trim & Siding will be available to order in Spring 2020.