More details about 84 Lumber Richmond location
Get great content like this right in your inbox.
Subscribe
84 Lumber had revealed a few more details about its new 92,000-square-foot location in Richmond, Va. and scheduled to open this November.
Most recently occupied by Cedar Creek, the Richmond operation will feature a traditional showroom and lumberyard, as well as a door shop and engineered wood products. When it opens, it will be one of the company's largest locations.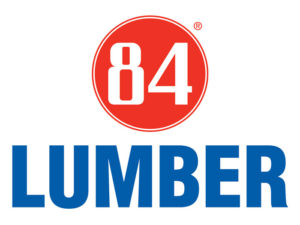 The new space will consolidate two current 84 Lumber facilities in the area: a 22,000-square-foot store and lumberyard and a 22,000-square-foot door shop. The company plans to sell the former location — about 2.5 miles away from the new space — after the move. The existing door shop will be converted into a manufacturing facility for roof trusses, wall panels and other components.
HBSDealer first reported about
84 Lumber's Richmond plans
earlier this month.
84 Lumber President Maggie Hardy Knox said that the company has "outgrown" its existing operations in Richmond and the company wanted a new location to better local builders and homeowners.
"The new facility will enable us to provide engineered wood products and other high-quality services. We're looking forward to the opening in November," she said.
Based in Eighty Four, Pa., 84 Lumber is one of the largest privately-held pro dealer sin the nation with more than 250 stores, component manufacturing plants, custom door shops, custom millwork shops and engineered wood product centers in more than 30 states. 84 Lumber also offers turnkey installation services for a variety of products, including framing, insulation, siding, windows, roofing, decking and drywall.