LP expands fencing lineup with Home Depot partnership
LP Building Solutions has expanded its performance fencing offerings with the introduction of LP Elements Performance Fencing 76 Series while partnering with The Home Depot. 
Starting this summer in the Phoenix and Dallas markets, The Home Depot will offer Primed 76 Series pickets that can be painted any color as well as Finished 92 Series pickets in Mojave Ridge. The 76 Series of LP Elements fencing is entering the market in part through the partnership, LP said.
"We are excited to see LP Elements fencing offered in more areas through our partnership with The Home Depot," said Jenni Galiotto, business development manager at  LP Building Solutions. "The Home Depot will be the first retail customer partnership for LP Elements Performance Fencing, and we are excited to bring our fencing products directly to consumers through this partnership."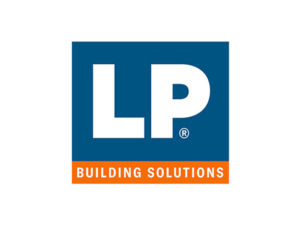 LP Elements fencing is designed to stand up stronger and longer than typical softwood fencing alternatives and is developed to defend against twisting, cracking or warping. 
The LP Elements 76 Series is available as primed or finished pickets. Finished 76 Series pickets are available in four natural colors: Mojave Ridge, Carolina Cedar, Key Largo Surf and Portland Storm. Primed 76 Series pickets come ready to be painted by the installer.
"We value the innovation that an engineered wood option brings to the overall fencing category and are happy to offer more options for fence installers and homeowners alike," said Louie Escobedo, product manager, fencing, for LP Building Solutions. "In particular, expanding our portfolio to include primed pickets allows homeowners to select their own paint shade while knowing that they are getting the durability that comes with choosing LP Elements fencing."
Featuring a narrower picket than the 92 Series, the 76 Series of LP Elements Performance Fencing is resistant to impacts from small rocks and other everyday life objects like baseballs up to 50 MPH. Both 76 Series and 92 Series can withstand wind gusts up to 200 MPH. They are engineered to defy termite damage and fungal decay.