Kwikset introduces SmartCode 955
Kwikset, the residential lock manufacturer and a brand of Spectrum Brands, Inc. Hardware & Home Improvement Division, has launched the SmartCode 955. 
Functioning as a commercial grade electronic lever, SmartCode 955 provides advanced security, strength and durability. It is the first commercial grade electronic lever from Kwikset and is designed to serve the security needs of facility managers, residential and commercial property owners, and small business owners.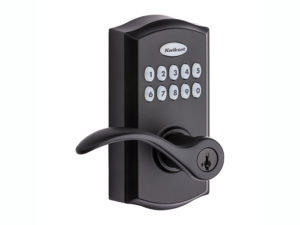 SmartCode 955 holds up to 30 unique user codes for seamless access control and is intended for use on a wide variety of doors, including office doors, utility rooms, storage closets, vacation properties and more. 
"SmartCode 955 is a standout commercial grade lever," says Ali Atash, senior product marketing manager, Kwikset, Spectrum Brands Inc. – Hardware & Home Improvement Division. "Not only is it easy to use, install and manage, but it goes above and beyond to provide best-in-class security so people can trust their property is safe."
Featuring Kwikset patented SmartKey Security, SmartCode 955 protects against common and forced entry break-in methods like lock picking, lock bumping and torque attacks. Additionally, because of SmartKey Security, property owners and facility managers can reset their security by re-keying the locks quickly and easily; rendering lost, loaned or unreturned keys useless.
The commercial grade lever will be available in four finishes: Satin Nickel, Satin Chrome, Venetian Bronze and Iron Black.