Boral Roofing unveiling Vista Collection
Boral Roofing LLC announced that it will reveal its concrete, clay and steel product lines, in addition to a number of solutions and resources, at this year's International Builders' Show (IBS) in Las Vegas January 21-23.
Boral Roofing's Concrete Cool Roof is also featured on the 2020 BUILDER Chowa Concept Home, a cutting-edge house designed to deliver a new approach to "improving society through housing" in North America.
"The excitement for IBS is building as we prepare to feature a number of our durable, resilient and energy-efficient roofing solutions," said Ann Iten, director of marketing for Boral Roofing.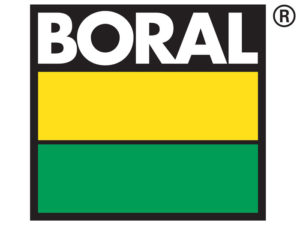 At this year's IBS, Boral Roofing will showcase its newly launched Vista Collection, a concrete tile roof line offered within the state of Texas. Featuring five varied neutral shades, the Vista Collection represents current consumer home design and roofing color trends and is the culmination of research conducted into architectural and lifestyle trends in the region. The newly introduced hues are offered in Boral Roofing's popular Saxony Country Slate and Shake profiles.
Visitors of Boral's booth may also delve into innovative, weather-resistant roofing solutions. Boral Roofing will introduce an all-new tile design for its concrete Saxony Slate applied with Foam. The solution is notable for providing extra adherence of the tile to the roof, providing a stronger hold and helping to prevent damage during severe wind conditions. Boral will also showcase the Class A fire rating of its popular concrete, clay and stone-coated steel roofing products.
Boral's lightweight Stone-Coated Steel solutions will also be displayed at IBS. Ideal for both new construction and retrofits, Boral Steel helps protect the roof from hail impacts.
Boral Roofing is featured on the 2020 BUILDER Chowa Concept Home. The work of an international design, development, and construction team from Japan-based Sekisui House and its wholly-owned homebuilding company Woodside Homes, the home features innovative technologies, best practices and a new approach to housing in North America.
The name Chowa is an ancient Japanese term representing the spirit of partnership and reflects life-balance, well-being, sustainable value, and connectedness to nature. Boral Roofing's Concrete Cool Roof System is featured on the stunning home and features Saxony Slate tile in Charcoal.