Virtual Shop Class from Generation T
Get great content like this right in your inbox.
Subscribe
Generation T, in conjunction with Lowe's and She Built This City, is offering a weekly "Virtual Shop Class" via Facebook.
Each week a 30-minute class is being presented on the
Generation T Facebook
page. The program is intended to help introduce the skilled trades to younger generations, especially at a time when so many kids are transitioning to at-home learning with parents.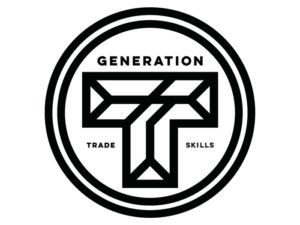 According to Generation T, only 14% of secondary schools across the country offer shop class, leaving a massive gap in the number of young people exposed to introductory building skills, such as carpentry, plumbing and basic home repair. 
With children across the country continuing at-home learning with their parents following the closing of most of school due to COVID-19, Generation T said this opens the door for a wider range of learning opportunities including basic DIY skills.
"Teaching what I call 'foundational hammer & drill skills' is multi-generational," said Demi Clark, host of the Virtual Shop Class. "The awesome part of Virtual Shop Class is that families can learn across the ages – from the youngest of children, performing hammer rows, to parents & grandparents who may have missed that garage workshop experience when they were younger.  We find that when the parents are supportive (and have a knowledge base) of what they kids are learning, plus learning advanced concepts alongside each other – it is fully supported in the household as the kids grow older & choose careers."
Generation T
was launched
in April 2019. Led by Lowe's Companies, more than 60 organizations announced the formation of the program, which is designed to help fill the skilled labor gap.
The virtual classes are being given on Facebook each Tuesday at Noon EST. 
Today's class, Basic Plumbing Skills,
teaches basic skills needed to diagnose and learn how to fix pipes, and when you should call a plumber. The initial class,
Advanced Carpentry 201
, can still be viewed online. This lesson used several advanced techniques to build something for the family pet - a dog bowl set from crates.
Upcoming classes include:


June 2: Do It Yourself (D) Bathroom:

Want to help mom and dad come up with some fun ideas to reimagine and make your bathroom cool? In this lesson we'll show you the tools and skills needed to help fix and upgrade simple items in the bathroom (from paint, knobs, showerheads, vinyl cut & peel tiles).



 June 9: HVAC 101 – 10 Steps to Learn, Troubleshoot, Maintain & Replace:

Ever wondered how your house stays cool in the summer and warm in the winter? Learn the basics of HVAC and understand how to these vital systems help climate control your house.



June 16: Drywall Repair: 

Ever wonder what your walls in your house are made of? Most of the time it's a substance called drywall. Learn how drywall installers mount drywall in homes and how you can repair drywall and paint it in just a few, quick steps!



June 23: Flooring & Tiling

with special guest Hunter MacFarlane.



"Only two out of every 1,000 girls picks up a power tool by age 16," Clark says. "My mission, through these classes, is to spark that 'light bulb moment' that I see so often in workshops with kids – the minute they conquer that power driver for the first time and drill their first screw."
"It's like a cape grows out their back and they are a superhero…they can't wait to do it again and complete the project," Clark explained. "That leads to imagination, problem-solving and lots of confidence both inside and outside the workshop.  So I'd love to see every girl (and boy) have a power tool set on their holiday or birthday list!"