Stars shine in Mich., Minn. and Miss.
Get great content like this right in your inbox.
Subscribe
The tradition began in 2011, when Home Channel News, the forerunner of HBSDealer, recognized 50 Hardware All Stars — one hardware store, home center or building supply dealer from each state. The tradition continues in 2019, with a all-new class of STIHL Hardware All Stars.
It's a class as deserving of recognition as any that preceded it.
The 50 stores here represent all that is stellar in home improvement retailing. To varying degrees, they support local and national charities, experiment with merchandising and store design, differentiate themselves from competition, invest in their facilities and their people, and generally serve their communities like All Stars.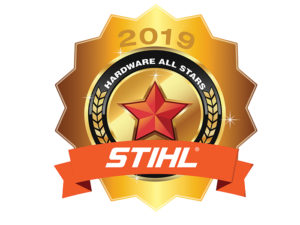 Here are three examples of All Star performance:
•
Ace Barnes Hardware
Ann Arbor, Mich.
On game day, you can hear the roar of the crowd at the Big House – the University of Michigan stadium. And inside this 2018 Ace Hardware "coolest Store on the planet" honoree is pure, retail eye candy – especially in the sophisticate housewares department. Ann Arbor is a vibrant, colorful city, and the store skillfully plays off the college-town vibe. Future growth plans involve a permanent greenhouse on the premises. "We're pretty lucky that we have a community that supports us being different," said Bridgett Barnes, co-owner.
The Barnes family has evolved the store into a specialty housewares destination, while maintaining its traditional hardware roots. Ace Barnes Hardware is known for its selection of outdoor grilling options as well as its helpful experts focused on maintaining and enhancing home interiors. They offer advice on a variety of topics including paint projects, storage solutions, and even ideas for hosting a dinner party. The expanded housewares department which includes distinctive dishes, pots, and home décor items.
•
Marv's True Value
Princeton, Minn.
Few hardware retailers have more big-equipment credibility than Marv's, founded in 1966 as the Marvin George Builders lumber yard. A power equipment and repair shop expansion took place in 2000, and the Rental Business bolted on in 2004. But the store has a soft side, too. The 2018 Best Hardware Store in Town honoree features a bright paint center – Inspiration Realized – and a healthy crafts and gifts department. Community events are big, too. From Easter Egg hunts to Ladies Night. "We always have a pretty good turnout," says Alecia Lueck, promotions advisor.
•
Coastal Hardware & Rental
Kiln, Miss.
Where else can you find lumber, paint and hardware – and that perfect dress for the special occasion? The unique answer is: Coastal Hardware & Rental. This small-town Do it Best dealer describes itself with the tagline: "More than a Hardware Store… It's an Experience." Princess the store cat patrols a sizable paint, hardware and tool departments. And owner Mary Ann Strickland ensures the store maintains its appeal for niche customers as well, traveling around the south for fashion, jewelry and other items for unique displays.
Click here to see the 
full class of 2019 all stars.