11/11/2019
Streamlabs and smart water control
Streamlabs, the smart water control products subsidiary of Reliance Worldwide Corporation (RWC), has introduced the Streamlabs Control Valve.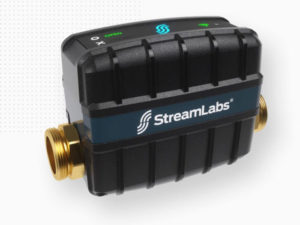 The product features patented ultrasonic technology for real-time water monitoring, smart leak detection and automatic shutoff to stop leaks in their tracks. According to StreamLabs, Just one control system can protect and entire home from costly water damage.
Users can connect the StreamLabs Control to their Wi-Fi and receive next-level water monitoring and alerts, right from their smartphone. Smart Alerts can be used to automatically detect a unique water usage patterns or create custom leak alerts.
The system also includes a remote shutoff feature along with real-time insights about water usage and abnormal use.
The product can be integrated with both Nest and Amazon Alexa.
This new system was among the collection of products unveiled by exhibitors at last week's
Remodeling Show and Deck Expo
in Louisville, Ky.