Stars shine in N.D., Ohio, and Okla.
Get great content like this right in your inbox.
Subscribe
The editors of HBSDealer hunted down fifty high-performing, customer-serving hardware and building supply all stars – we call them our STIHL Hardware All Stars. All 50 were featured in a recent issue – check it out
here
.
What were the selection criteria? Any or all of these:
• High levels of customer service;
• High performance - growth, sales, profit or any other metric;
• Deep involvement in the community;
• Innovative culture;
• Outstanding merchandising and store design;
• Willingness to take risks;
• A passion for philanthropy;
• Excellence in training;
• Ability to adapt to trends and society; and
• Generally, just an all-around all-star retailer.
Several of the above apply to all of the below.
•
Lumber Mart

Grand Forks, N.D.
With a full-service lumberyard and truss manufacturing operation, the Lumber Mart is a destination for builders and contractors. The close ties that with contractors is manifested each year in the annual appreciation luncheon that draws dozens of contractors from as far as 75 miles away. With an eye to the future, the owners have used the truss shop to help educate the next generation of young builders by inviting area trade students to tour the facility and get some one-on-one time and see how the business operates.
•
Merrilees Trustworthy Supply

Cleves, Ohio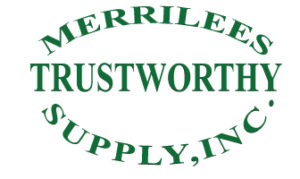 Its company mantra—"The Problem Solvers"—is so ingrained in the culture at Merrilees that a sign "We're the Problem Solvers!" is draped across the exterior of the store. Voted as one of the best hardware stores in Ohio, Merrilees never gets complacent; it keeps tabs on the local competition with occasional in-store visits and adjusts pricing when necessary. Owner Dale Drew, who took over from his father, is joined by his wife and kids in the day to day affairs. "We try to be a welcome throwback to what a hardware store should be," he said. The retailer also operates stores in Milan, Ind., and Bright, Ind.
•
Building Solutions
Tulsa, Okla.
When other lumberyards were cutting back during the housing downturn, Building Solutions president Ronnie McGlothlin saw a market opportunity "to fill in the gap and expand." To seize that opportunity, McGlothlin changed the company's name to reflect that it sells more home construction supplies than just lumber. Today, Building Solution has one of the largest full-line cabinet shops in northeast Oklahoma. In the midst of their growth, McGlothlin said Building Solutions never lost sight of their mission, which "is to be the best building material supplier in the industry."
Click here to see the 
full class of 2019 all stars.