Simpson Strong-Tie's crack relief
Simpson Strong-Tie launched a complete line of structural epoxy products designed for a variety of concrete crack repair jobs. Tested to the latest ASTM standards, the new CI family of crack injection epoxies have an improved viscosity range, with accelerated cure times, and can be installed at temperatures between 40°F and 110°F to meet the demands of real-world concrete repair applications, the company said.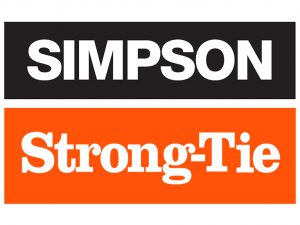 Pleasanton, Calif.-based Simpson Strong-Tie has also upgraded its suite of dispensing tools and injection systems to help make applications fast, easy, and clean for contractors on the move. From hairline cracks to wider concrete fractures, crack injection repair products are designed for both cartridge and pump applications to suit a variety of jobs. Products included in the collection have been formulated for retrofit and repair work in light-frame, tilt-wall, water treatment, bridge and marine, and commercial construction and restoration.
"Although predominantly used for retrofit and repair work, this upgraded collection of concrete injection epoxy products and accessories can be used in new construction as well," said Simpson Strong-Tie director of Concrete Construction Products Ryan Kaelin. "The availability of products in cartridges suits small- to medium-sized jobs where it's not efficient to set up pneumatic pumps, and all of our crack injection solutions are backed by Simpson Strong-Tie training, jobsite support, and nationwide availability. If you've got cracks, we've got you covered."