02/21/2020
MaterialsXchange names chief revenue officer
MaterialsXchange, the online commodity trading platform, has named Ashley Boeckholt as its new chief revenue officer.
Boeckholt joined the Chicago-based company this month and will be responsible for driving the industry's traditional lumber and forest products companies into the digital world.
"Ash is a natural leader, a true visionary and a man of integrity. His vast knowledge of the forest product markets is unparalleled," said Mike Wisnefski, CEO of MaterialsXchange. "The role of chief revenue officer is a perfect fit for Ashley's skill set of creativity, ingenuity, logic, and tenacity. "
Prior to joining MaterialsXchange, Boeckholt served as a director at Koch Paper and Pulp. The industry veteran has also served as Midwest sales manager at Sherwood Lumber Corp. and vice president of sales at Bloch Lumber Company.
"Since I was young, I've been immersed in the building materials industry," Boeckholt said. "When I was growing up, my parents taught me the ins-and-outs of selling to builders and running a business at our family's small lumber yard. As an adult, I've been able to bring that grassroots understanding of hard work and industry knowledge to roles at several trading firms and, most recently, Koch Pulp & Paper Trading."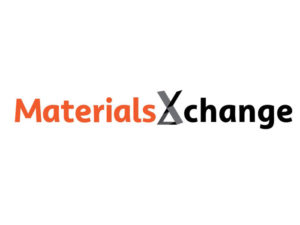 "I'm excited to bring my skills to MaterialsXchange, a company that is fostering the evolution of commerce in commodity raw materials," Boeckholt added. "MaterialsXchange is exactly the kind of great innovation that fundamentally changes markets. This platform is built with proven financial market technology, and the ambitious team behind it has the right experience to make it a success."
MaterialsXchange
went live last October
. 
The electronic B2B marketplace for selling and buying raw materials, like l
umber, OSB, and plywood,
has a foundation of bringing transparency and efficiency to trading, including a streamlined payment process that avoids risk. The company hosts a network of digitally connected users who communicate in real-time with instantaneous interactions.