Lumber Liquidators swings to a profit
Get great content like this right in your inbox.
Subscribe
Lumber Liquidators nailed down a marked improvement in earnings for the first quarter 2020 as the specialty flooring retailer named a new CEO.
The Richmond, Va.-based company reported a net income of $12 million for the first quarter compared to a net loss of $4.9 million for the first quarter 2019.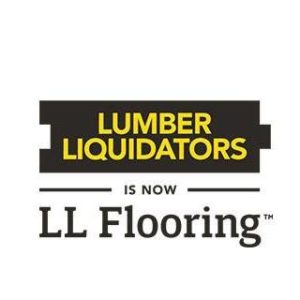 Net sales edged upward by 0.4% to $267.4 million from net sales of $266.2 million during the same period a year ago.
The company's operating income for the quarter was  $8.8 million compared to an operating loss of $3.4 million for the first quarter last year.
The retailer said that the end of the first quarter of 2020 was impacted by the COVID-19 pandemic and a significant decline in sales.  
As markets have begun to reopen, comparable store sales declines of approximately 45% in the last week of March have improved and through May 23,  second quarter-to-date comparable store sales are down approximately 30%, the company said.
In conjunction with Lumber Liquidators reporting its first quarter 2020 financial results, the company has officially announced Charles Tyson as its new president and CEO. Tyson has also been appointed to the board of directors. He was named interim president and principal executive officer in February. 
Lumber Liquidators opened one new store in the first quarter of 2020 bringing total store count to 420 as of March 31.
###
The Bottom Line: Profits jump at Lumber Liquidators as the company reports a first quarter net income of $12 million compared to a loss in the first quarter 2019.
What the NEW CEO said:
"I would like to thank all of our associates for their committed service during these trying times, many of whom are making personal sacrifices to help our company weather the current COVID-19 crisis," said Lumber Liquidators President and CEO Charles Tyson.  "Despite experiencing the impact of COVID-19 late in the first quarter, we were extremely pleased with our performance."
Tyson noted that comparable store sales were "solidly positive for the majority of the quarter." 
"Our first quarter performance provides strong evidence of our transformational progress," Tyson said. "Our store teams were engaged and delivering expert service, and we saw evidence that our new brand messaging, digital tools and promotional cadence are gaining traction."
Company info: The full first quarter 2020 report from Lumber Liquidators
is available here
.