Lowe's debuts new JobSIGHT tool for pros
Get great content like this right in your inbox.
Subscribe
Lowe's has introduced a new virtual platform to assist contractors during COVID-19 era.
JobSIGHT is an augmented video chat service that allows professionals to conduct virtual home visits with customers. Lowe's said that the service is the first step in its $25 million commitment to support small businesses.
 The program is powered by Streem, an interactive, streaming video service provider that uses
machine learning, object recognition, pose tracking and spatial mapping.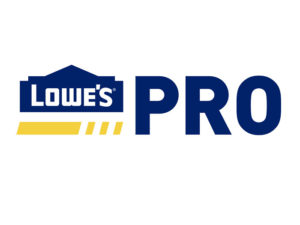 Lowe's said with more people staying at home during the COVID-19 era the need to keep homes running safely has never been more important. This new offering allows pros the ability to interact with homeowners and clients without entering their homes, which expands their job opportunities.
The service combines video, computer vision and augmented reality capabilities (AR) to help Pros evaluate repair and maintenance projects. 
During virtual consultations, Lowe's for Pros JobSIGHT provides pros with the ability to video chat with customers, troubleshoot, quickly detect serial numbers and product details, and review a one-page summary to address follow-up needs – all without being in the customer's home.
"We rely on pros now more than ever to keep our homes and businesses safely up and running, which is why we are working hard to build new ways to keep Pros working and to be the new home for Pros both now and into the future," said Fred Stokes, senior vice president of Pro Sales and Services for Lowe's. "Today's announcement with Streem is just the first of many ways we will provide Pros new and innovative options to connect with their customers while social distancing."
Lowe's for Pros JobSIGHT also allows Pros to identify parts to order and troubleshoot issues all from their phone, saving the need for an initial in-home visit. Pros can use the on-screen laser pointer and AR quick-draw tools to guide customers through a virtual consultation, and in some cases, might even help the customer complete a simple repair themselves. 
After a session, Pros can review a shareable one-page summary, including full video and audio, hi-res photos and notes to address follow-up needs. A quick demonstration of the product can
be viewed here
.
"Our support teams and our innovation teams are consistently bringing us tools that they feel will benefit the pro customer," Stokes told HBSDealer. 
The program has been tested since last year but now is a good time as ever to roll it out given the COVID-19 restrictions and contractor guidelines in many states.
"Pros were not able to get into consumers homes in some regions," Stokes said.
Lowe's professional customers can sign up for the service for free, now through Oct. 31, via the retailer's ProLoyalty program. 
Lowe's invested about $340 million in the first quarter of 2020 in financial support for its associates, healthcare workers and first responders. Lowe's has also committed $50 million in support for local communities.