06/02/2020
Kodiak Building Partners closes a big deal in Idaho
Kodiak Building Partners has announced its 25th transaction, which gives the company another foothold in component manufacturing and builder services. 
The Highlands Ranch, Colo.-based building products distributor, supplier and building services provider announced that it has reached an agreement to acquire both Mandere Construction and Northwest Building Components.
The move is effective is June 1. Terms of the deal were not disclosed.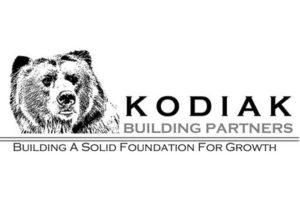 Mandere Construction and Northwest Building Components both operate from a single, 12-acre location in Rathdrum, Idaho and service the broader Spokane-Coeur d'Alene metro area. In addition to Idaho, the company also serves markets in Montana and Washington. 
Together, the two companies provide wall panels and floor and roof trusses, as well as framing and installation services for single family, multi-family, and commercial construction. Mandere also handles commercial and agricultural projects. 
John Mandere will continue in his role of president and has become a substantial investor in Kodiak Building Partners. He began his career in the early 1990's as a residential framer, with "just his Skilsaw, Subaru, and ski bum lifestyle," Kodiak said.
Founded in 1992, the operation began constructing wall panels for his own framing jobs, a couple of home builders, and some multifamily. The business developed a strong reputation which allowed it to grow and later expand into a state-of-the-art truss operation. Among the more than 250 employees at Mandere, many of the company's earliest hires remain in the organizations as key leaders and contributors.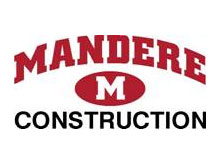 Following the transaction, Mandere said that he is looking forward to having the freedom to focus on the aspects of his business for which he has passion and expertise, while enjoying the benefit of Kodiak's back-office support in areas such as finance, human resources, and IT. 
"I can't wait to get back to more customer-facing activities," Mandare said. "My local touchpoints are a large part of Mandere's success, and having the ability to again concentrate on what really matters to our customers can only mean more growth and profitability,". 
Steve Swinney, Kodiak's CEO, sees Mandere as a strong addition to Kodiak's growing presence in the Pacific Northwest. 
"We're thrilled to have John and his team join the Kodiak family, as his experienced workforce are the go-to experts in wood construction in the Spokane-Coeur d'Alene market," Swinnery said. "We expect their products and services to nicely complement our other companies in the region." 
Following the acquisition, Kodiak now operates 81 locations in 16 states.
Kodiak also provided perspective on the COVID-19 situation, which has hindered construction in many markets.
"The COVID-19 situation escalated quickly, but our ability to close the deal is a testament to the strong operating performance of both Kodiak and Mandere," Swinney said. "This performance gave our Board the confidence to continue its support of Kodiak's aggressive growth strategy. It's kind of a big deal to get this done in the midst of this recession." 
Moss Adams Capital served as the exclusive financial advisor to John Mandere, Mandere Construction and Northwest Building Components. Moss Adams' Spokane office provided the transaction tax and accounting advisory services, and Steven O. Anderson at Stamper Rubens, P.S. provided the transaction legal services, Kodiak said.