Foundation Building Materials profits jump in Q1
Get great content like this right in your inbox.
Subscribe
Foundation Building Materials (FBM) reported first quarter sales increased 1.8% to $524.3 million from first quarter 2019 sales of $515 million.
The Santa Ana, Calif.-based building products distributor also reported a net income of $14.4 million for the first quarter, soaring from a net income of $3.5 million for the same period a year ago.
There was one more business day in the current period as compared to the prior year period.
Average daily net sales increased 0.2% over the prior year period. Net sales from base business branches decreased $1.5 million compared to the prior year period, and average daily base business net sales decreased by 1.9% over the prior year period.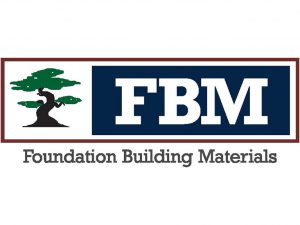 Net sales from acquired branches and existing branches that were strategically combined contributed $10.9 million of the net sales increase. The base business net sales decrease was primarily driven by the impacts and disruptions caused by the novel coronavirus COVID-19 crisis.
Strong COVID-19 restrictions in Washington, California, Michigan, New Jersey, and Pennsylvania, had an approximate 20% impact on consolidated April net sales year over year.
In February, FBM acquired the operations of two branches and certain assets of Insulation Distributors, Inc. (IDI) in Maryland. For 2020, the former IDI branches are expected to contribute between $16 million and $18 million to net sales. The company suspended additional acquisition activity due to the COVID-19 pandemic.
Foundation Building Materials is a specialty building products distributor of wallboard, suspended ceiling systems, and metal framing with more than 175 branches across the United States and Canada.
###The Bottom Line:
First quarter sales edge up to $524.3 million while profits jump by $10.9 million to $14.4 million.
What the CEO said:
"We continue to extend our thoughts and prayers to those affected by the COVID-19 Pandemic," said Ruben Mendoza, president and CEO of Foundation Building Materials. "While our first quarter results reflect the resiliency of our employees and operations, we have implemented a number of strategic actions and cost-saving initiatives in response to the current market environment."
"Our company continues to operate the vast majority of its branches in the United States and Canada utilizing safety precautions based on recommendations from federal, state and local authorities, and we believe our company is well-positioned to successfully navigate this challenging time."
Company info:
The full first quarter 2020 report from Foundation Building Materials is
available here
.