10/07/2019
DURATION meets the needs of many
What began nearly 8 years ago is now really taking off like a rocket for Hamilton Building Supply. DURATION, an exterior millwork and siding product line made of polyash, has been placed in stocking positions at a number of major U.S. building product distributors, including BlueLinx, Boston Cedar, U.S. Lumber and Wolf Home Products, up and down the East Coast.
The product grew out of a need in 2012: a source for moulding and custom millwork that would complement Boral TruExterior fly ash composite trim and siding products. In July 2017, the company was awarded a registered trademark for DURATION Moulding & Millwork.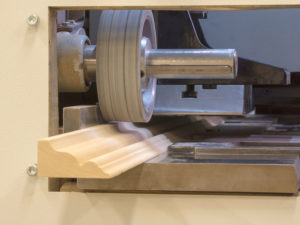 Today, DURATION stocks 20 common profiles of moulding (including solid and traditional crowns), 6 beveled siding profiles, has the knives for over 150 semicustom moulding profiles, and routinely produces custom moulding, siding, and millwork, all fabricated from a combination of one of the world's largest waste byproducts by volume and special polymers.
Due to increasing awareness and demand for the product, and plans for distribution expansion across the country, Hamilton Building Supply (HBS) — the New Jersey pro dealer and the fabricators of DURATION —
recently made executive changes
.
Keith Coleman stepped aside as president and CEO of Hamilton to focus on the expansion effort as president and CEO of DURATION and remains Chairman of HBS. At the same time, former Hamilton executive John Perna has returned to the company as its new president.
Based in Hamilton, N.J. the dealer supports a customer base throughout New Jersey and eastern Pennsylvania and operates a secondary, showroom location in Newtown, Pa.
About 90% of Hamilton Building Supply's manufactured millwork products are now DURATION. Where two-step distribution has yet to be established in the country, the company distributes directly to dealers affiliated with LMC. Coleman estimates that the company's manufactured millwork products will be nearly 100% polyash by the end of 2019.
"I needed to spend more and more of my time developing distribution and planning for the future growth of that part of the business," Coleman told HBSDealer. "And John was ready and eager to take the helm of the primary business."
Coleman describes DURATION as "the Holy Grail" of exterior trim and siding products.
"When painted, it's basically indistinguishable from real wood, but absolutely outperforms it," Coleman explains.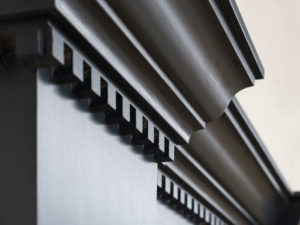 As far as Coleman is concerned, DURATION not only combines, but exceeds the best that wood, PVC, and fiber cement products have to offer, without the downsides typically associated with the other trim, siding, and moulding categories.
DURATION products, for example, are extremely stable and move only slightly with temperature extremes (unlike PVC) and can be painted any color with standard paint (unlike PVC), come in 16' lengths (unlike fiber cement), have no clearance restrictions from grades, patios, and roofs (unlike fiber cement), and don't require back and edge priming/sealing (unlike wood products).
Additionally, the product sands and paints easily, remains perfectly flat, can be installed in any type of temperature, and looks so much like real wood that it's readily accepted in highly restrictive historical areas like Charleston, S.C. and Martha's Vineyard.
"I've been in the LBM business full time for 33 years," says Coleman. "And I've never been more impressed with the performance of a building material."
###
Editor's Note: This article originally appeared in the
October 2019 edition
of HBSDealer.