Deckorators talks decking
The Ultimate Deck Shop has released episodes of "The Ultimate Deck Podcast" that were recorded live in the Deckorators booth at DeckExpo 2019.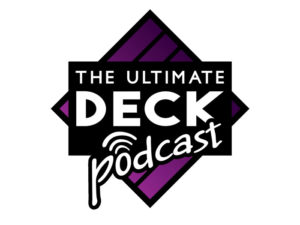 Hosted by Shane Chapman, Wade Laurent and Justin MacRae of The Ultimate Deck Shop in Regina, Saskatchewan, Canada, the "Ultimate Deck Podcast" creates entertaining, honest discussions about the deck-building industry, its people and the insights North American deck contractors need to be successful.
At the most recent DeckExpo, held last month in Louisville, Ky., the podcast hosts recorded four episodes with deck builders, dealers and manufacturer representatives. The podcasts include:


Contractor Open Mic Live From DeckExpo 2019


Deckorators Certified Pro Round Table Live From DeckExpo 2019


DeckExpo Recap with CAMO® Fasteners and More Open Mic


Deckorators New Products Launch Live From DeckExpo 2019


The episodes are now available on
Podbean
,
Apple Podcasts
,
Stitcher
,
Google Podcasts
, and other podcast streaming services.
Contractor guests who appeared on the podcast discussed their businesses, products, tips and trends. Guests included Sean Collinsgru, owner of Premier Outdoor Living LLC, in Palmyra, N.J.; Leif Wirtanen, integrator and operations manager at Cascade Fence & Deck, Vancouver, Wa.; and Joe Hagen, founder and president of All Decked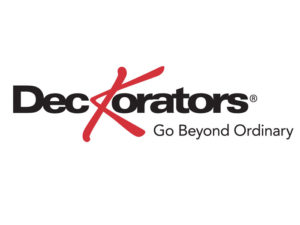 Out in Cincinnati, Ohio.
Deckorators senior category marketing manager Jase DeBoer went on the podcast to talk about new-for-2020 products from Deckorators.
"The Ultimate Deck Podcast sheds light on trends, products, business strategies and challenges across the North American deck building industry — and does so in a very lively and funny way," said Chris Camfferman, managing director, marketing for Deckorators. "It was exciting to team up with The Ultimate Deck Shop to share candid conversations about the state of the industry."
For more about The Ultimate Deck Shop, visit
www.ultimatedeckshop.com
.
Deckorators manufactures decking, railing and accessories and is the originator of the round aluminum baluster. Based in Grand Rapids, Mich., Deckorators is a brand of Universal Consumer Products, Inc., a subsidiary of Universal Forest Products, Inc.