Cranes and classification continue on NLBMDA agenda
Get great content like this right in your inbox.
Subscribe
The use of cranes and material delivery in LBM practices remains a significant issue on the National Lumber and Building Material Dealer Association's agenda.
During a recent online town hall meeting hosted by the NLBMDA, the lobbying organization noted that it is pursuing a letter from Congress in an effort to clarify contradictions from the Occupational Safety and Hazard Administration (OSHA).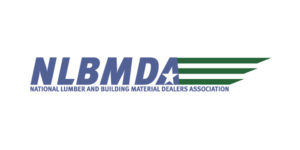 OSHA has contradicted its stance on the use of truck-mounted articulating boom cranes to hoist building materials onto structures, whether it's drywall, roofing shingles or bags of cement. The NLBMDA has argued that this type of practice does not cause the same types of hazards and safety issues as construction crane use. 
The NLBMDA previously successfully advocated for a material delivery exemption in the original Crane and Derricks in Construction Standard with OSHA agreeing to the assessment and the distinction of building material delivery.
But a letter of interpretation issued in 2016 continues to contradict OSHA's previous decision. The NLBMDA has met with OSHA about the issue and has called for the administration to rescind its letter.  OSHA has remained silent, however, according to the NLBMDA.
"OSHA's 2016 letter of interpretation is causing unacceptable levels of confusion for dealers and implies that building material delivery constitutes construction activity," Kevin McKenney, NLBMDA  director of government affairs, told HBSDealer. "That would mean building material delivery falls under the rule's requirements, which contradicts the standard and OSHA's own words during the proposed rule stage."
McKenney noted that through the most recent unified regulatory agenda, OSHA has stated that they intend on reviewing the crane and derricks in construction standard, "although nothing further has been released."
The NLBMDA said it wants OSHA to recognize the error in issuing the letter of interpretation and the topic was slated to be on the agenda for the association's most recent legislative conference before it was cancelled due to COVID-19 concerns.  
The NLBMDA continues to discuss the matter with members of Congress, with a letter being drafted that will eventually be sent to OSHA. According to NLBMDA leadership, a letter from Congress carries more weight and will likely get the process moving forward.
"Our members prioritized this issue and selected it for focus," KcKenney said. "We are continuing engagement on their behalf and hope to have a resolution soon."