01/12/2020
Cameron Ashley acquires J&R Products
ORLANDO -
Cameron Ashley Building Products, Inc. has acquired J&R Products, a distributor of tools, building products, and accessories.
The deal was formally announced at Cameron Ashley's 2020 Dealer Show, being held here Jan. 9-12 at the Orlando World Center Marriot resort.
Based in Bluffton, Ind., J&R Products' selection includes hand tools, caulk, foam, weather stripping, PPE, tapes, vents, baffles, weather stripping and fastening systems that enhance the Cameron Ashley's insulation accessory offering.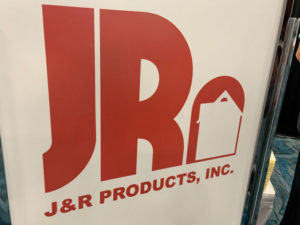 Along with its Blufton headquarters, J&R also distributes products out of a distribution center in Reno, Nev. with guaranteed two-day delivery anywhere in the United States.
Cameron Ashley said that it will expand the product line in Bluffton to include fiberglass batts, blowing wool, and spray foam. The wider product line will allow the company to better serve all of northern Indiana, western Ohio, and southern Michigan.
Cameron Ashley, based in Greenville, S.C., is a portfolio company of Los Angeles-based investment firm Capital Pacific Avenue Capital Partners.
The acquisition follows the acquisition of
Warrior Building Products
in 2019 and continues Cameron Ashley's strategic growth initiatives implemented under Pacific Avenue's ownership.
"We are excited to add J&R Products to our network and to continually provide the best products and service for our customers," said Donny DeMarie, president and CEO of Cameron Ashley. "The acquisition expands the company's product portfolio to include additional insulation and weatherization accessories that will be available to our customers nationwide."
DeMarie added that Cameron Ashley is looking forward to leveraging the company's newly expanded portfolio to better serve customers and build new supplier relationships.
"We remain committed to expanding Cameron Ashley to better serve our customers through additional acquisitions, greenfield locations, and through organic growth," DeMarie said.
Under Pacific Avenue's ownership, Cameron Ashley has grown its network to more than 5,000 customers serviced from more than 35 strategically-located stocking distribution centers with a total storage footprint of over 4.2 million square feet. Last year, Cameron Ashley opened
new distribution locations
across the country.
The company's warehouse footprint is supported by a fleet of over 125 tractors and 200 trailers that make in excess of 240,000 deliveries every year, the company said.