05/05/2020
84 Lumber assists a neighbor in need
84 Lumber recently heard about the struggle one of its neighbors was enduring and provided a helping hand.
Autumn Zundel, 13, entered a regional hospital complaining of shoulder pain. But she returned home unable to walk, talk or see clearly.
After hearing of Zundel's struggles, 84 Lumber volunteered to not only build a new addition to the house to help Autumn but also build a level path to her barn so that she can see her animals more easily.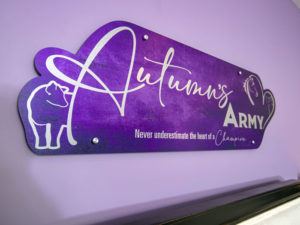 Dedicated to her steers, hogs and horses that she has shown in competition - and keeps on the family farm – the Pittsburgh area teenager was fighting for her life two months ago when she went into hemorrhagic shock and cardiac arrest during surgery to remove a mediastinal mass from her chest.
Today Autumn is working to regain her abilities.
Friends, neighbors and the community have rallied to support her and her family, including re-constructing her home to make it more handicap-accessible, and re-connecting her to the animals she loves.
The rebuilt house was configured so that Autumn's bedroom was on the same level as the living room and that other rooms were made to accommodate her disability.
84 Lumber - based in Eighty Four, Pa. - began the construction, but given the social distancing guidelines put in place in Pennsylvania, the Zundel family completed the remainder of the labor themselves.
Here is a
look at the project
that was just completed.