01/11/2019
New floating shelf supports from Federal Brace
Federal Brace has introduced a pair of new low-profile floating shelf supports.
The floating shelf supports, in a stud mount format, allow for a thinner and aesthetically more pleasing floating shelf, the Charlotte, N.C.-based hardware manufacturer said.
According to Federal Brace, customers specifically asked for this type of low-profile solution.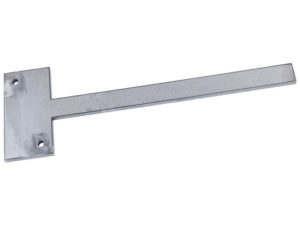 The new stud mounted floating shelf brackets come in 2 lengths for varying depths of floating shelves. Each bracket has a carrying capacity of 100 pounds.
Federal Brace will debut the shelves next month at KBIS 2019 held in conjunction with the International Builders Show in Las Vegas.