DeckStars and decking stars from Regal Ideas
Regal Ideas Inc., the manufacturer of aluminum railing systems, is preparing to launch its new North American contractor program: DeckStars.
Deckstars.com will officially launch on Nov. 25, including program features, training dates and locations. A consumer section of DeckStars.com will be launched in early 2020 and will feature certified decking contractors from across North America.
Regal Ideas has also named Joe Jacklin as the company's new director of marketing and contractor development. Jacklin will lead the new DeckStars program, the company said.
"We are developing North America's largest pro deck builder network, offering the right tools, training and networking to deck builders and contractors," Jacklin said. "DeckStars now completes our turn-key merchandising, marketing and go-to-market programs that connect consumers to certified installers and authorized dealers. The program is designed to drive business to local dealers and contractors."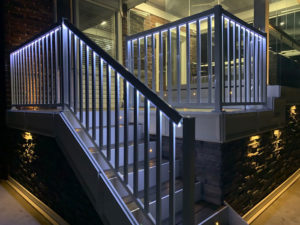 In other news, Regal Ideas was recognized through several winning entries at the 10th Annual North American Deck and Railing Association (NADRA) National Deck Competition.
The decks were put together in partnership with builders Dr. Decks and Neighborhood Fence and Decks.
Regal ideas Inc was recognized by a panel of judges with the following awards:


1st Place – Limitless Creations in partnership with Dr. Decks


1st Place – Alternative Deck in partnership with Dr. Decks


2nd Place – Manufacturer Product in partnership with Dr. Decks


3rd Place – Illumination in partnership with Dr. Decks


3rd Place – Closed Porch in partnership with Neighborhood Fence and Deck


"This recognition is especially meaningful to us as an organization. Seeing our products being used and showcased by so many builders across the country is a humbling and honorable feeling," said Andrew Pantelides, vice president of marketing and business development for Regal Ideas Inc., "We will continue to raise the bar with innovation, safety and ease of use."
Pantelides was also recognized at an awards gala by NADRA for his commitment and involvement in growing the association.
Regal Ideas is based in Delta, British Columbia, Canada.